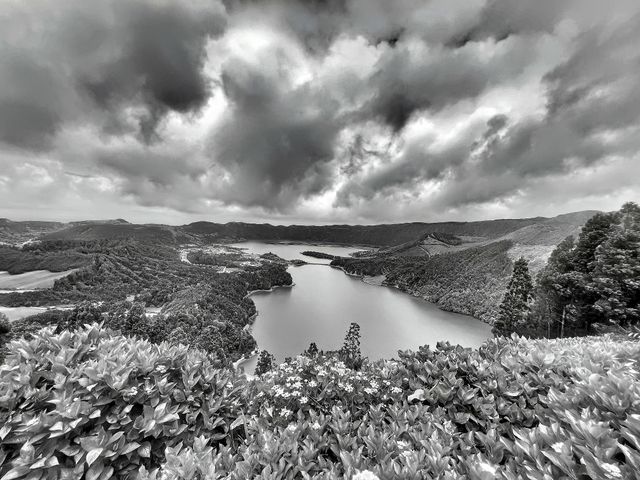 Classification:
Off-Chain (IPFS)
Rights
Extended Editorial
Rarity: 70.0%
Location
SãO Miguel, Azores Island, Portugal
Rarity: 70.0%
Subject
Lagoon Of The Seven Cities
Rarity: 40.0%
Genre
Landscape Photography
Rarity: 70.0%
Artist
Nunocostapt
Rarity: 70.0%
6/6 Limited Editions "Lagoa das Sete Cidades" (Lagoon of the Seven Cities) is a twin lake situated in the crater of a dormant volcano on the Portuguese archipelago of the Azores. It consists of two small, ecologically different lakes connected by a narrow strait, which is crossed by a bridge.
The NFT page displays details such as properties and trading history for a specific token ID in an NFT contract. Learn more about this page in our Knowledge Base.