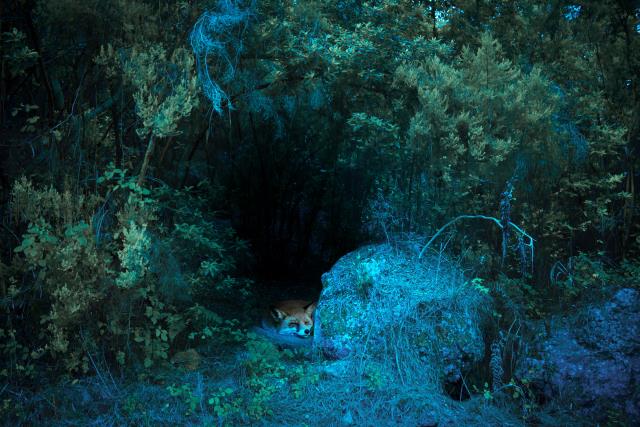 Classification:
Off-Chain (Arweave)
Artist
Taysa Jorge
Rarity: 100.0%
Collection
Solitude
Rarity: 100.0%
Edition
1 Of 1
Rarity: 100.0%
Medium
Non Fungible Token
Rarity: 100.0%
File Size
4000 × 2670 Px (5.5 MB)
Rarity: 3.8%
License
© Taysa Jorge
Rarity: 100.0%
Copyright
© Taysa Jorge 2023 All Rights Reserved
Rarity: 100.0%
The forest make me feel safe. - The philosopher Seneca said "loneliness is not being alone, but being empty" and that's something I realized very young. Contrary to what most of us are taught, I believe being alone can be a good thing, and this notion is the basis for Solitude, which aims to explore feelings of lonesomeness in tandem with spiritual connections within the natural world. Each of these works function as a self-portrait, manifested as an animal, an atmosphere, and visual/emotional phrase, and sometimes simply myself. In each work I explore a moment of profound experience, scenes of wonder that seek to savor quiet moments of unexpected encounters. Edition: 1 of 1
The NFT page displays details such as properties and trading history for a specific token ID in an NFT contract. Learn more about this page in our Knowledge Base.