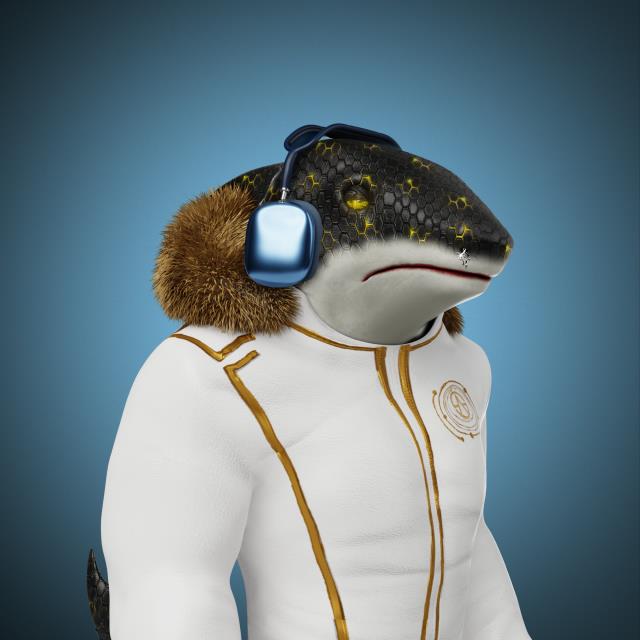 Classification:
Off-Chain (IPFS)
Background
Spotlight Blue
Rarity: 10.5%
Skin
Yellow Matrix
Rarity: 3.4%
Clothes
Snowstorm Fur Jacket
Rarity: 8.7%
Head Gear
Blue Sharkpods Max
Rarity: 3.1%
Nose Jewel
Atlantis Nose Pin
Rarity: 3.8%
Shark Tokens
9
Rarity: 26.1%
Expression
Bored
Rarity: 10.4%
Alpha Sharks is an ecosystem of elite NFT holders that dominates the NFT game with the most advanced NFT sniping tools in the market. Building the most utilitarian Web3 brand, founders are aimed at bringing value for the whole NFT community together on their Shark Token economics.
The NFT page displays details such as properties and trading history for a specific token ID in an NFT contract. Learn more about this page in our Knowledge Base.