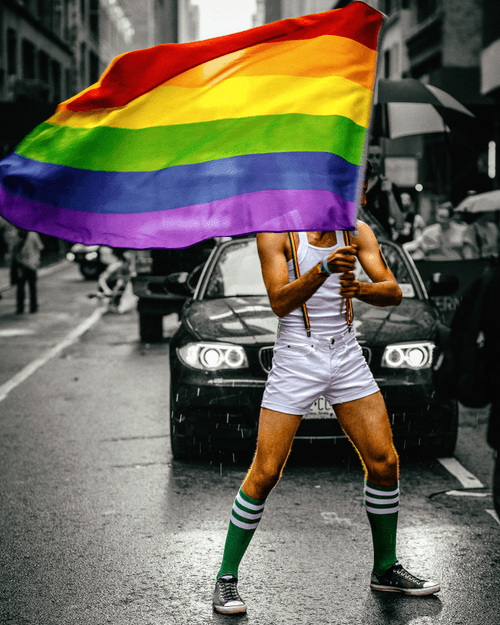 Classification:
Off-Chain (IPFS)
Rights
Extended Editorial
Rarity: 71.4%
Subject
NYC Pride March
Rarity: 71.4%
Date
June 2013
Rarity: 28.6%
Genre
Creative Documentary
Rarity: 71.4%
Artist
Engin Beri
Rarity: 71.4%
The photograph titled after the 1979 Village People song was taken on Fifth Avenue at NYC Pride March in 2013. It features a figure carrying the rainbow flag proudly and iconically in front of the bright headlights of the car behind him on a rainy day.
The NFT page displays details such as properties and trading history for a specific token ID in an NFT contract. Learn more about this page in our Knowledge Base.