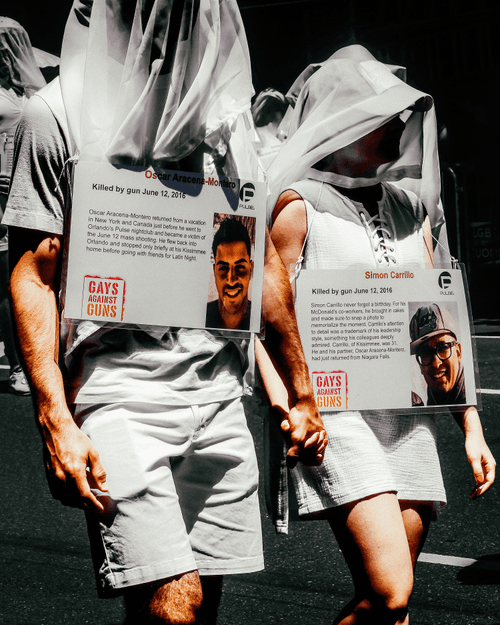 Classification:
Off-Chain (IPFS)
Rights
Extended Editorial
Rarity: 71.4%
Subject
NYC Pride March
Rarity: 71.4%
Date
June 2019
Rarity: 9.5%
Genre
Creative Documentary
Rarity: 71.4%
Artist
Engin Beri
Rarity: 71.4%
On June 12, 2016, a man fatally shot 49 people and wounded 53 more at Pulse, an LGBTQ+ nightclub in Orlando, Florida. The victims, primarily LGBTQ+ and Latinx, were senselessly killed in what was supposed to be a safe space while celebrating their shared identity and Pride month. This photograph titled after the 2019 Lana Del Rey song was taken on Fifth Avenue at NYC Pride March in 2017, one year after the tragedy. It features a Gays Against Guns (GAG) couple holding hands with veils on their heads, and signs on their chests, honoring the victims and protesting the gun lobby.
The NFT page displays details such as properties and trading history for a specific token ID in an NFT contract. Learn more about this page in our Knowledge Base.