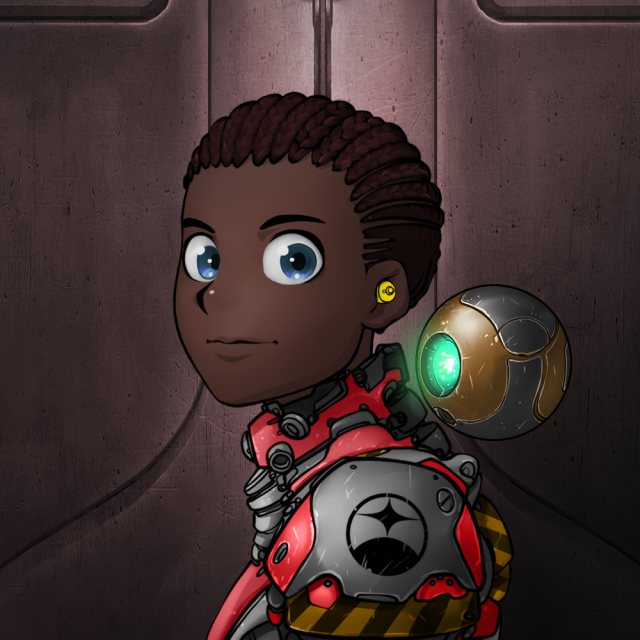 Classification:
Off-Chain
Drone
Base Drone (Yellow)
Rarity: 13.8%
Clothes
Standard Issue Armor 1 (Red)
Rarity: 3.7%
Skin Tone
Dark Brown
Rarity: 18.7%
Background
Red
Rarity: 14.5%
Nose
Straight
Rarity: 30.0%
Mouth
Medium (Nude)
Rarity: 5.4%
Earring
Ear Plugs
Rarity: 8.7%
Hair
Small Cornrows (Red)
Rarity: 2.3%
Eyes
Round 3 (Blue)
Rarity: 2.0%
Breakers have the honor of serving humanity through their work on The Dusk. They are part of a select squad of 10,000 recruits who spend their days exploring a mysterious alien spaceship filled with friends, foes, and otherworldly technology.
The NFT page displays details such as properties and trading history for a specific token ID in an NFT contract. Learn more about this page in our Knowledge Base.